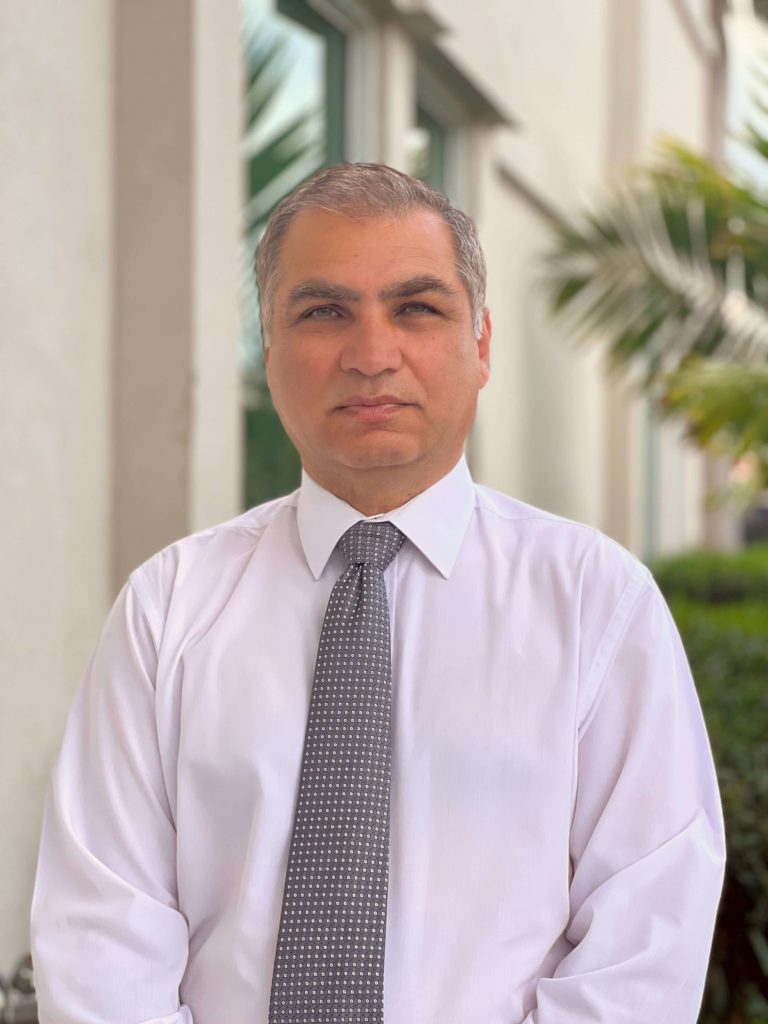 Mr Ahmad has over 32 years of professional experience in Civil Engineering, Programme Management and Strategic Planning. He has produced engineering designs for a variety of infrastructure projects, prepared multi-million-dollar programmes for international aid agencies and successfully managed infrastructure improvements in some of the most difficult environments of the world. These include: complex engineering projects (modular buildings and marine engineering) in the remote islands of South Atlantic, energy programmes and cross border transportation improvements between Central and West Asia, geothermal energy exploration and economic development interventions in Caribbean, operation & maintenance of UK strategic road network, designing water supply, sanitation and access improvement projects in Pakistan, delivering relief and development in famine stricken West Africa to name a few.
He has managed bilateral aid, trust funds, and government grants whilst ensuring full compliance to the UK regulatory environment and achieving highest levels of Value for Money. He has experience of developing effective Monitoring & Evaluation systems to oversee results and deployed quality management systems' improvement to enhance organizational efficiencies. Over the past ten years, he has performed in a Strategic Advisory role to the UK Government to ensure that UK funding is utilized effectively in developing countries and in the UK overseas territories.
Mr. Ahmad enjoys meeting new people, learning new cultures, and sailing!