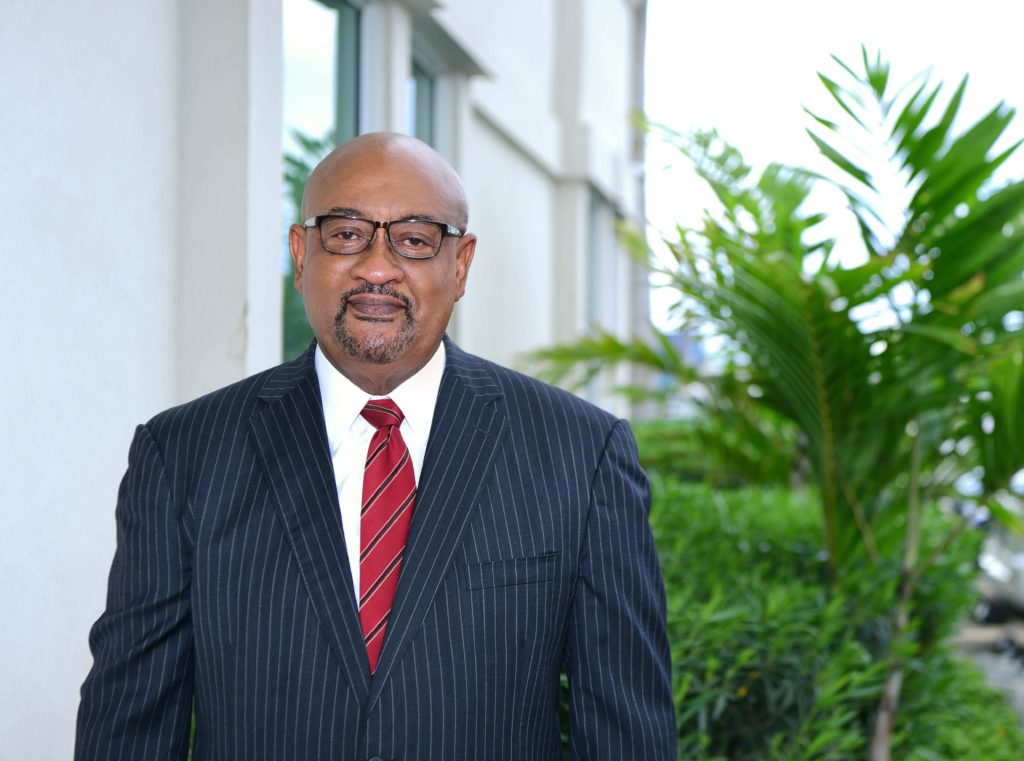 Ronnie W. Skelton is a Chartered Electrical Engineer with over 45 years of active participation in the public and private sectors. In such capacities, he has worked in the highest managerial positions, dealing with industry wide and national growth reforms.
Mr. Skelton was first elected to the House of Assembly, formerly known as the Legislative Council, in 1999, and served as a Member of the Opposition until 2003.
In 2003, his party won the seat of government and he served as Deputy Chief Minister and Minister of Finance and Minister of Health and Social Development until 2007. Following his unsuccessful bid in the General Election of 2007, Mr. Skelton returned to private life to reassume his role as the Chief Executive Officer of the Skelton Group of Companies where he led and directed the growth strategy for his family-owned businesses until 2011.
He was then reelected as a member of the House of Assembly and served as the Minister of Health and Social Development until November 2018. Mr. Skelton is currently the Chief Executive Officer of the Skelton Group of Companies where he continues to execute the vision and future progressive development of the group.
A Chartered Electrical Engineer by profession, he served as the territory's first local appointed General Manager of BVI Electricity Corporation from 1987-1999. Prior to serving in that position, he worked at the Corporation as Distribution Engineer. Numerous improvements were made during his tenure as General Manager after the passage of Hurricane Hugo in 1989 which saw extensive destruction to the electrical grid. Mr. Skelton spearheaded the project which provided 24 hour electricity to Anegada.
Mr. Skelton has served as a member of many professional and civic associations and committees too numerous to list. He is a Charter Member and served as the first President of the Rotary Club of Road Town and is currently a member.