Halls Of Justice – Magistrate's Court: Phase 1
STATUS: PLANNING
Ministry Partner: Deputy Governor's Office
Project Number: 060
Project Start Date: June 2020
Projected End Date: March 2022
Duration: 21 Months
Contractor: Trojan Design & Development Ltd. – Design Consultant
Funding Source: BVI and UK Governments
This project is focused on the first phase of redevelopment of the territories' legal infrastructure, by constructing a magistrate's court on the site of the old Eslyn Henley Richiez Learning Centre on Tortola.  It aims to complete to process of ensuring continuity of the judicial process throughout the natural disasters experienced, by relocating the magistrate's court occupants from their temporary facility.
Activity
Stakeholders involved in the establishment of the Halls of Justice met in July 2020 to discuss the design elements and layout of the Magistrate's Court phase 1 of the Halls of Justice Project.
Review of the Inception report and Environmental and Social Management Plan was completed in September and circulated for comment. The Ministry has approved this plan and the preliminary design is now in progress, further stakeholder engagement, to ensure the design is fit for purpose, is scheduled to take place later this year.
Result
The design phase of the Magistrate's Court is expected to be completed by the first quarter of 2021, with the construction of the building being completed in 2022. The Recovery and Development Agency will be responsible for the establishment of the user requirements document based on needs expressed by the stakeholders and will guide the project's direction while coordinating the work of the design firm and subsequently the contractor.
Budget
The project is being funded by the Government of the Virgin Islands with input from the CDB Loan as well as the Foreign and Commonwealth Office.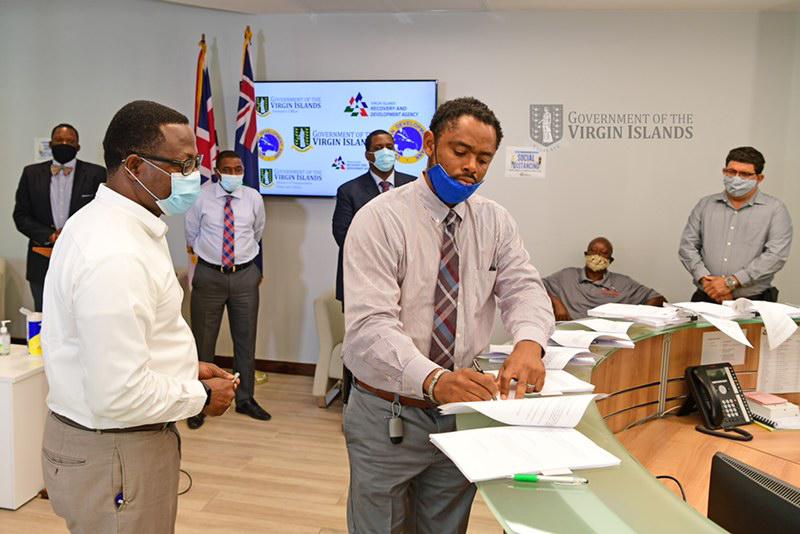 Please reach us at feedback@bvirecovery.vg or through our Contact Us page if you'd like to provide a donation to this project.