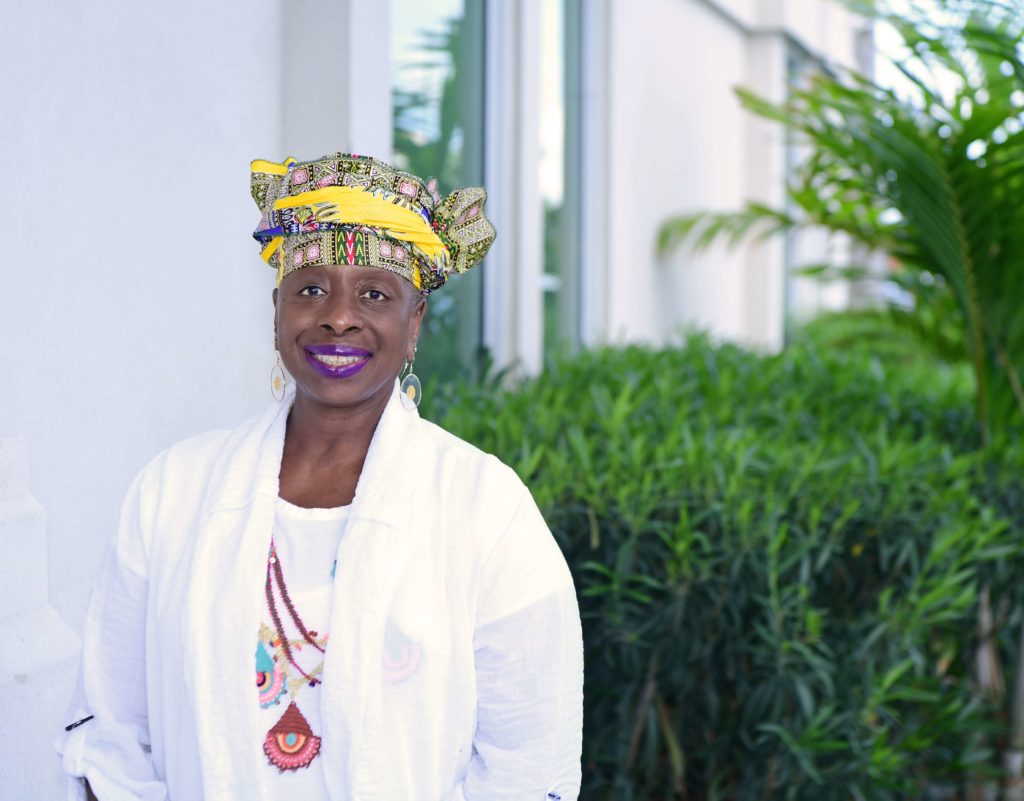 Dr. L. Sauda Smith is the Executive Director of Unite BVI Foundation. She is an alumna of Wesleyan University, the University of Wisconsin – Madison and Warnborough University.
Sauda is the former Vice President, Associate Vice President and Dean of Arts and Sciences of the H. Lavity Stoutt Community College where she worked for twenty-one years. She serves as the Chairperson of the Non-Profit Organizations Regulatory Board of the Virgin Islands, and the Deputy Chair of the Board of Governors of the H. Lavity Stoutt Community College. She is a Fulbright Hayes Scholar, Marshall Scholar and Phi Theta Kappa International Leadership Facilitator and Instructor.
Sauda is the author of three textbooks: Introduction to Literature, The Mercury Reader, and Essential Grammar; and was a presenter at the 50th anniversary symposium on African Studies held in Wisconsin in April of 2019. Sauda was also a presenter at the symposium in honor of Dr. Henry Drewal at the Smithsonian Museum of African Art in Washington, DC in 2020.
Sauda is an independent researcher who lectures in African Linguistics, African Cultural Studies, African retentions in the Caribbean and the Artistic Traditions of the Lukumi. She has resided in the British Virgin Islands for twenty-five years.