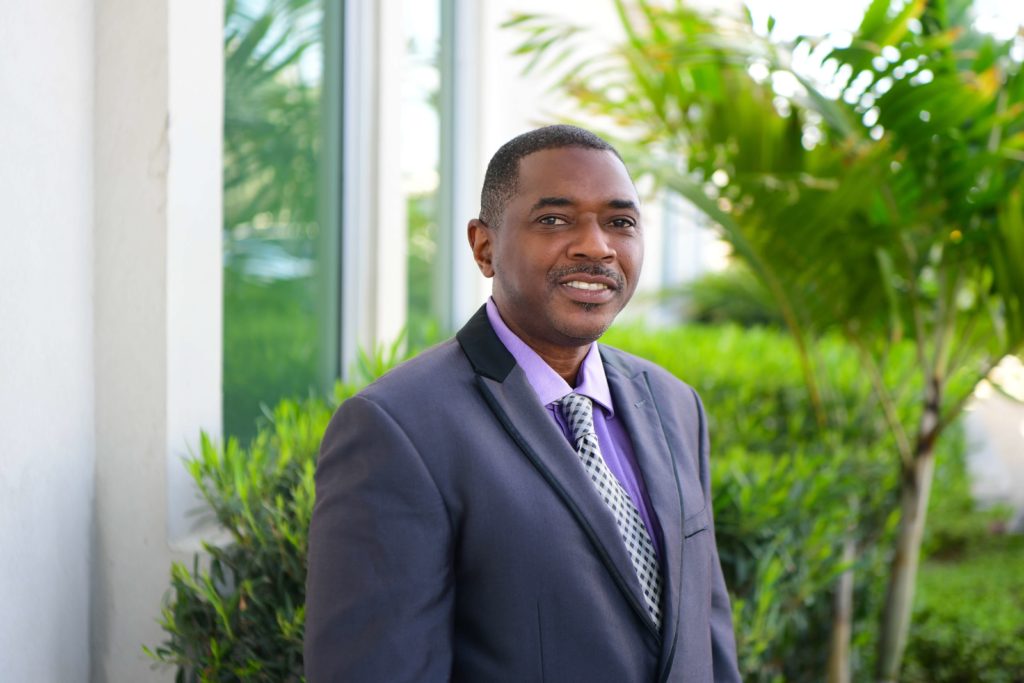 Anthony S. McMaster is an enthusiastic and motivated BVIslander who prides himself in serving others. He believes that the purpose to life is to add value to every individual you may encounter.
Anthony has over ten years of experience in the telecommunications industry with Cable and Wireless West Indies culminating as a Caribbean Networks Operations Centre Accountant. In 2002, he joined the Government of the Virgin Islands with the Ministry of Health and Welfare as the Finance and Planning Officer. After 10 years, he transferred to the Ministry of Communications and Works in 2012. He was subsequently promoted to Permanent Secretary. Anthony is now seconded to the Recovery and Development Agency (RDA) and holds the post of Chief Executive Officer (Ag.)
Anthony has a diploma in accounting from the Association of Accounting Technicians (AAT) and progressed to complete his professional exams with the Association of Certified Chartered Accounts (ACCA). He was trained in project management and administration with the Royal Institute of Public Administration before pursuing further training in management with Manchester Metropolitan University from which he holds a Post Graduate degree in Management.
Anthony McMaster led teams in the development of many national projects including the New Peebles Hospital and the Cyril B. Romney Tortola Pier Park. Anthony has a passion for construction, fishing and socializing with family and friends.