INCINERATOR REPAIRS AND IMPROVEMENTS
STATUS: DELIVERY UNDERWAY
Ministry Partner: Ministry of Health and Social Development.
Project Numbers: 186, 187, 188
Project Start Date: November 2019
Projected Completion Date:  June 2020
Duration:  7 months
Contractor: C.W. General Maintenance
Funding Source:  BVI Government
The unprecedented volume of debris generated by the hurricanes put the incinerator at Pockwood Pond under immense pressure and highlighted the need for improved management of the island's waste. The incinerator had been lacking a scrubber – a device that filters noxious fumes from the exhaust – prior to the hurricane, and with the increase in waste that was being processed in the weeks and months after, residents were feeling the effects of the contaminants in the air.
The old incinerator had been decommissioned since 2011 but was never dismantled and disposed of. As such, the RDA was tasked with dismantling the incinerator through this project, thereby creating space required for additional waste management solutions to be implemented in the Territory.
Incinerator Repairs and Improvements
EVALUATING VALUE FOR MONEY
One of the core roles of the Recovery and Development Agency (RDA) is ensuring Value for Money (VfM) in the delivery of programmes and projects aimed toward recovery and development of the Virgin Islands.
Value for Money Report - Incinerator Repairs and Improvements

Activity
The RDA is supporting the Ministry with improvements and development of the site in three areas:
1) To procure a team to install the new scrubber, which has been purchased by the Ministry.
2) To dismantle the old incinerator and clear the site to facilitate its redevelopment.
3) To provide the mechanical, electrical and plumbing designs necessary to install and operate a new incinerator, should the Ministry's Waste Management Strategy conclude that a new incinerator is required.
RDA has conducted a series of cleanings to remove mould from the site to improve the working conditions for staff and public accessing services from the building.
Result
This project was able to deliver on its planned outputs, disposing of the old incinerator and thus creating 2,704 square feet of space within the Incinerator Complex in Pockwood Pond.
The installation of a scrubber will reduce pollution from incinerated waste, and residents of Tortola – and particularly West End – will enjoy better air quality.
Once a new incinerator is in operation, the overall management of waste will be more efficient, with less waste being landfilled and therefore a reduced possibility of garbage fires producing noxious smoke.
Budget
BUDGET: To be released once planning for the project has been finalized.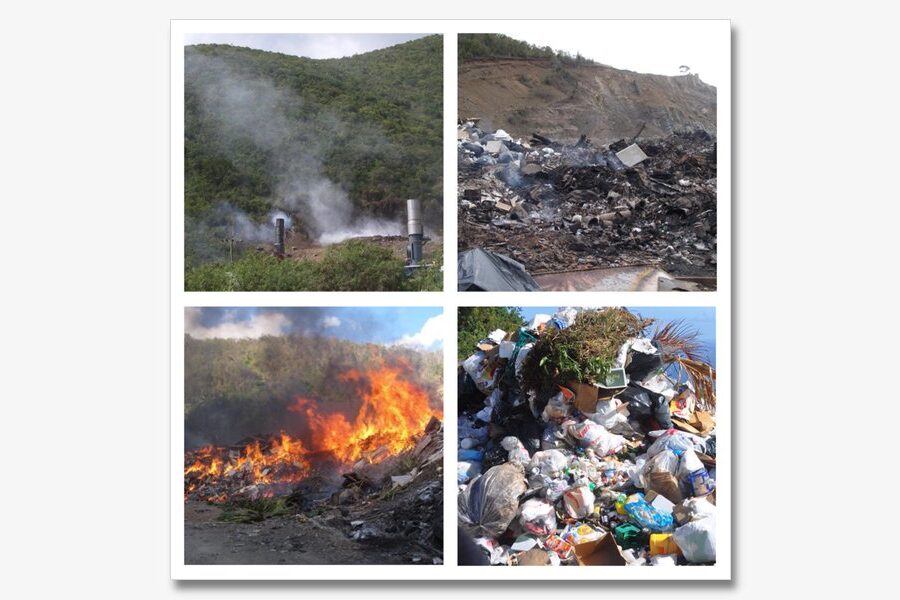 Please reach us at feedback@bvirecovery.vg or through our Contact Us page if you'd like to provide a donation to this project.