TEMPORARY HOUSING
STATUS: COMPLETED
Ministry Partner: Ministry of Health and Social Development
Project Number: 154
Project Start Date: November 2018
Project End Date: February 2020
Duration:  15 months
Contractor: Quality Construction Ltd. (Anegada & Tortola) | No Limit Construction (JVD)
Funding Source:  BVI Government, Unite BVI, Private Donor
Several persons and families remain displaced and are living in temporary housing or tents. Many of these are living without running water, electricity or
sanitation.
The temporary housing project involves building temporary homes (domes) for four of the most vulnerable households and installing utilities (plumbing, sanitation, drainage and electricity) in these. Additionally, the project will provide other households with essential utilities they have been living without.
EVALUATING VALUE FOR MONEY
One of the core roles of the Recovery and Development Agency (RDA) is ensuring Value for Money (VfM) in the delivery of programmes and projects aimed toward recovery and development of the Virgin Islands.
Value for Money Report - Temporary Homes

Activity
The RDA was tasked with identifying and procuring the most appropriate temporary housing option, planning and installation of the temporary homes. These, along with a number of other vulnerable households, will be connected to electrical and water supplies and sanitation.
Result
Four households were provided with temporary homes and connected to electrical, water and sanitation systems. Other families or individuals had utilities installed in their temporary homes that they were previously lacking.
Budget
$402,101.00.
Unite BVI has contributed $150,000. A private donor has personally contributed $24,000 and the balance, $228,101 was provided by the BVI Government.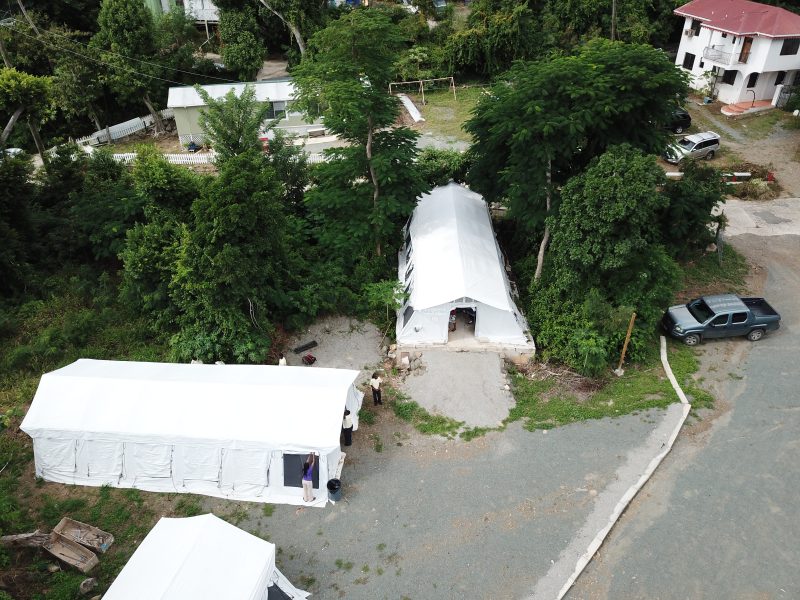 Please reach us at feedback@bvirecovery.vg or through our Contact Us page if you'd like to provide a donation to this project.