Renewable Energy Installations
STATUS: ONGOING
Ministry Partner: Ministry of Education, Culture, Youth Affairs, Fisheries and Agriculture & Ministry of Health and Social Development
Project Number: 192
Project Start Date: December 2020
Projected End Date: TBD
Duration: TBD
Contractors:
Amandla Engineering:  Leonora Delville, Francis Lettsome & Enis Adams
Primary School | JVD Clinic | Mobile Power box
ATEC BVI Ltd.:  Ivan Dawson Primary School
Funding Source: United Kingdom Government
The Territory's transmission and distribution network was severely damaged by the passage of the 2017 storms. The time it took to restore power to key communities around the Territory highlighted the vulnerability of the electrical network. In conjunction with other efforts, this project aims to provide increased community resilience, in terms of electricity provision.
Activity
The RDA has secured funding from the FCDO through the Governor's Office to support the creation of community solar hubs. The systems will provide solar energy to public buildings, including primary schools and clinics. These systems will offset components of these buildings' energy consumption bill and provide an opportunity for the benefits of renewable energy to be displayed to future generations and the larger community.
Result
Four Primary Schools and the Jost Van Dyke Clinic will be outfitted to export renewable energy in the British Virgin Islands and display its immediate cost benefits. This will allow the community to be more resilient in times of natural disaster, as well as help reduce carbon emissions to tackle climate change, to which these Virgin Islands are so vulnerable.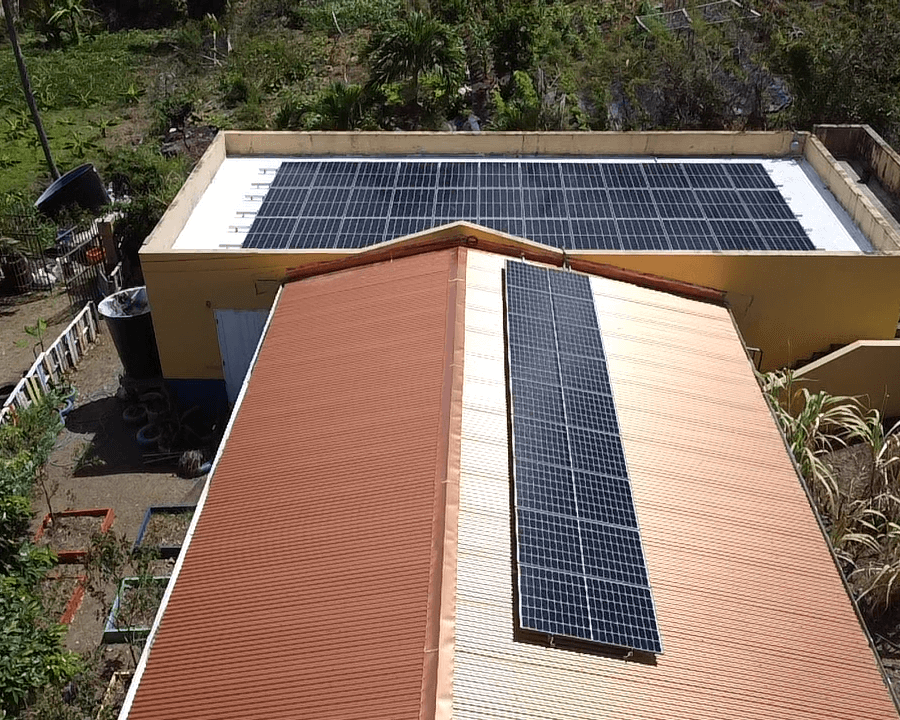 Please reach us at feedback@bvirecovery.vg or through our Contact Us page if you'd like to provide a donation to this project.