Bregado Flax Educational Centre
STATUS: DELIVERY
Ministry Partner: Ministry of Education, Culture, Youth Affairs, Fisheries & Agriculture
Project Number: 086
Project Start Date: TBC
Projected End Date: TBC
Duration: TBC
Contractor: Trojan Design & Development Ltd. – Design Consultant
Funding Source: BVI and UK Governments
This project is to undertake the rehabilitation of blocks two, four and the Administration Block of the Bregado Flax Educational Centre. This project is aimed not only at rehabilitating the existing hurricane-damaged buildings, but also adding resilience through the installation of a concrete roof.
Activity
The project will include the rebuild of the two-storey buildings, internal refurbishment and replacement roof for Blocks 2 and 4, to provide 11 classrooms, a science laboratory, IT laboratory, art room, library, staff and bathroom facilities. The work on Phase Three will commence immediately following the signing of the contract.
Result
A modern facility that is resilient to climatic events, modern and well-resourced and which facilitates instruction and learning to provide opportunities for highly skilled, globally competitive students that can participate and contribute to a sustainable Virgin Islands economy.
Once this last phase is completed, approximately 150 primary school students and 270 secondary school students will be able to learn effectively in a modern school facility with all the required accommodation and facilities.
Budget
This project has been fully funded by the Government of the Virgin Islands through the Caribbean Development Bank Recovery and Rehabilitation Loan.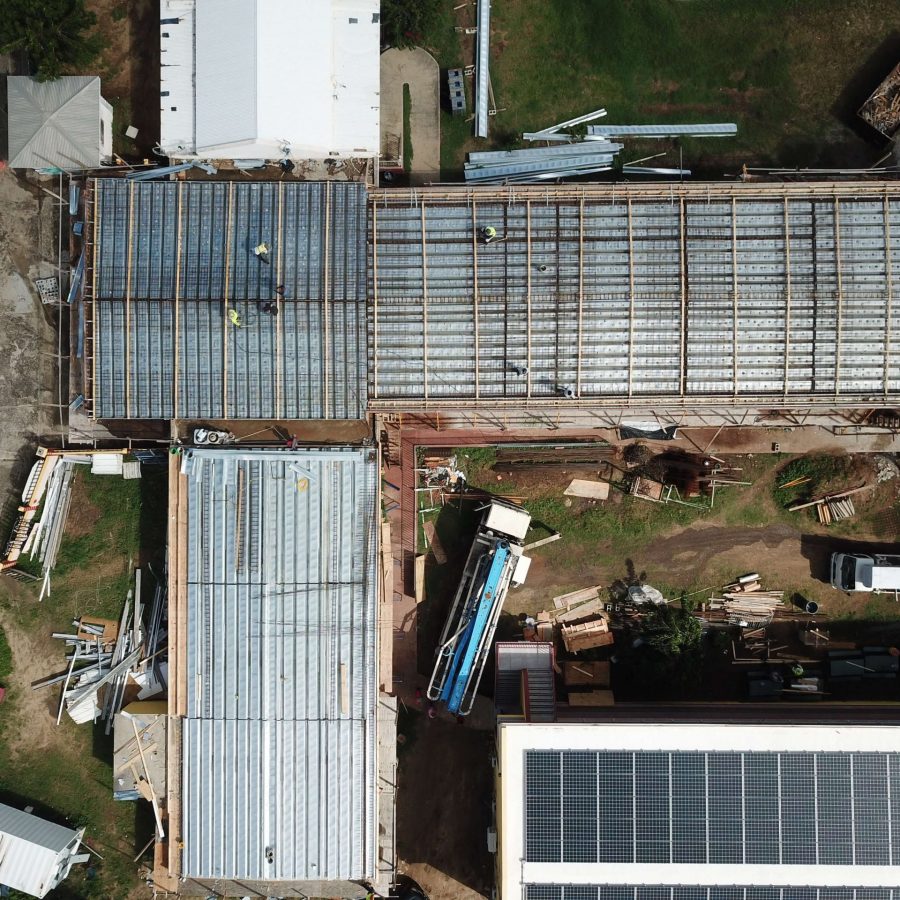 Please reach us at feedback@bvirecovery.vg or through our Contact Us page if you'd like to provide a donation to this project.