Redevelopment Of The Elmore Stoutt High School
STATUS: ONGOING
Ministry Partner: Ministry of Education, Culture, Youth Affairs, Fisheries and Agriculture
Project Number: 122
Project Start Date: April 2022
Projected End Date: August 2022
Duration: 5 Months
Contractors:
Building A – Quality Construction
Building B – Metro Construction Limited
Building C – Autland Heavy Equipment Co. Limited
Building D – Sunleaf Construction and Northam Construction Limited – Joint Venture
Funding Source: Government of the Virgin Islands
The Redevelopment of the Elmore Stoutt High School (ESHS) project is a major project with several phases aimed at rehabilitating the entire ESHS campus, which is by far the largest public secondary school in the Territory. Following the passage of 2017's storms, High School staff, teachers and students were displaced to the Clarence Thomas Building, where the Senior High School remains.
Activity
The first phase of this project has involved demolition of slabs on the main campus, and design and construction of additional buildings required to restore the campus. These buildings will facilitate relocation of the Senior High School to the main campus, comprising ten (10) large classrooms, 25 small classrooms, eight (8) bathrooms, a principal's office, an administrative office, and a staff lounge. These buildings are scheduled to be completed in time for the commencement of the 2022/23 academic year.
Result
Restored infrastructure for senior students of the Elmore Stoutt High School to support full functionality and the return of full-time learning and instruction.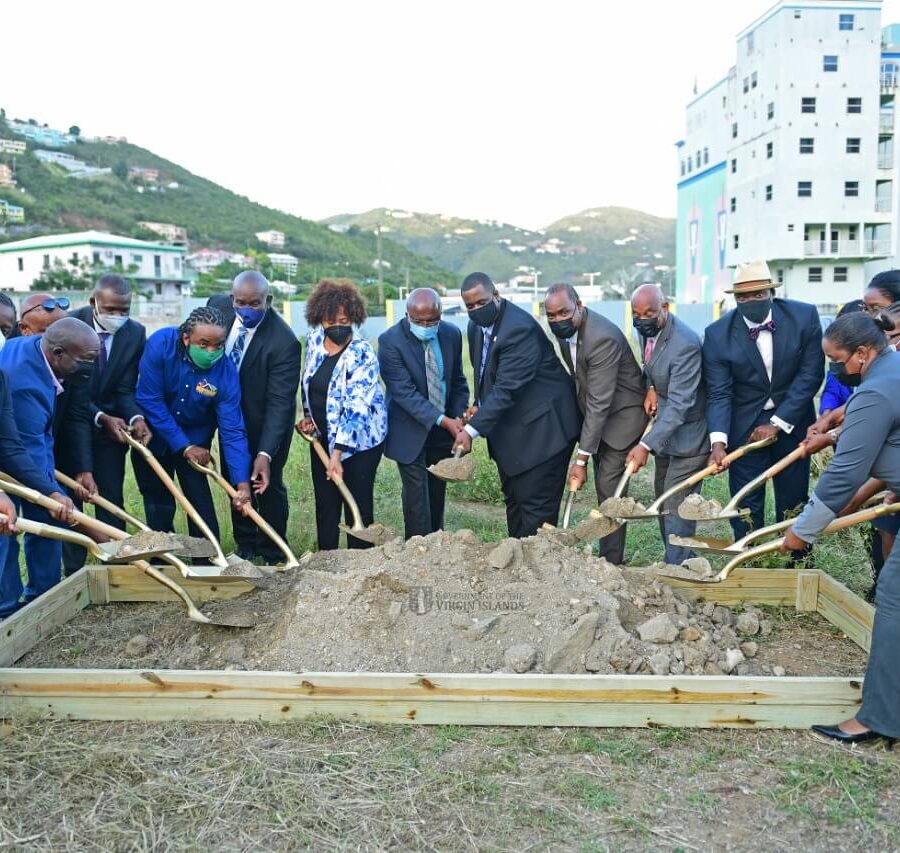 Please reach us at feedback@bvirecovery.vg or through our Contact Us page if you'd like to provide a donation to this project.