BREGADO FLAX JUNIOR SCHOOL - Internal Refurbishment
STATUS: COMPLETED
Ministry Partner: Ministry of  Education, Culture, Youth Affairs, Fisheries and Agriculture
Project Number: 145
Project Start Date: November 2019
Project End Date:  January 2020
Duration: 2 months
Contractor: Quality Construction
Funding Source:  BVI Government and Private Donor
The Bregado Flax Educational Centre on Virgin Gorda was severely damaged in the 2017 hurricanes. The structures were rendered mostly uninhabitable, and to continue providing educational services, a temporary structure was established in the courtyard between the primary and secondary schools. This temporary structure, having now been in place for nearly 18 months, was unsuitable in its current condition.
Activity
The RDA has received a Statement of Requirement to make improvements to the tent where the Junior School students are currently taught. This will include improving the electrical supply, ensuring the tent is waterproof and installing partitions to create separate classrooms and staff rooms.
Result
The improvements to the tent have elevated the conditions for three classrooms, one office and a staff room. Educators and students now have improved learning and working conditions at the school. The upgrades to the tented classrooms ensure better educational conditions in this facility which has been incorporated into the school's campus footprint.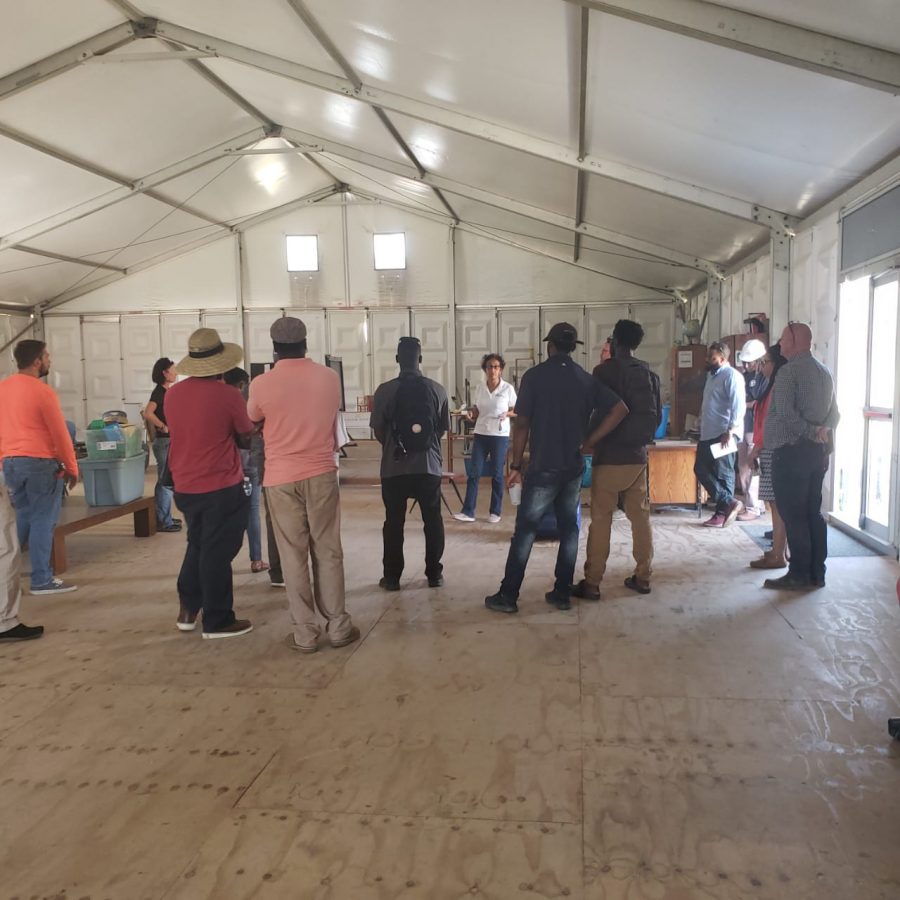 Please reach us at feedback@bvirecovery.vg or through our Contact Us page if you'd like to provide a donation to this project.