Theodolph Faulkner Administration Building
STATUS: DELIVERY UNDERWAY
Ministry Partner: Deputy Governor's Office
Project Number: 163
Project Start Date: 1 March, 2021
Project End Date: 16 July, 2021
Duration: 4.5 months
Contractor: No Limit Construction
Funding Source: BVI Government
The Theodolph Faulkner Administration Building was designed to serve several purposes within the Anegada community.  The building houses the District Officer and serves as the Police Headquarters, police barracks and has two temporary holding cells.
The building used to be a focal point in the community being large enough to offer a gathering space for residents during community events such as Iguana Fest and at Christmas.
The office space while operational was in desperate need of renovation.  The detention cells were not functional, and the police accommodation required renovation before it could be occupied.  The sewerage facilities needed to be repaired and bathrooms replaced.
Without this work, the building was in a vulnerable condition to severe weather events and in some cases was deteriorating.
Anegada Admin Complex
EVALUATING VALUE FOR MONEY
One of the core roles of the Recovery and Development Agency (RDA) is ensuring Value for Money (VfM) in the delivery of programmes and projects aimed toward recovery and development of the Virgin Islands.
Anegada Admin Complex - VfM Report

Activity
Rehabilitation was needed to the entire Police Station and the Administration building in order to restore it to a fully functional condition suitable for the people of Anegada. Renovated works saw repairs to the District Office, the female and male restrooms, the sergeant and constable offices and the temporary holding cells.
Result
The repairs to the building allow for the Administration Building and Police HQ to return to a fully functioning capability. The improvements to the accommodation allows for a better standard of living for the police officers while the repairs to the restroom facilities and improvement to sewerage facilities allows for improved and hygienic infrastructure.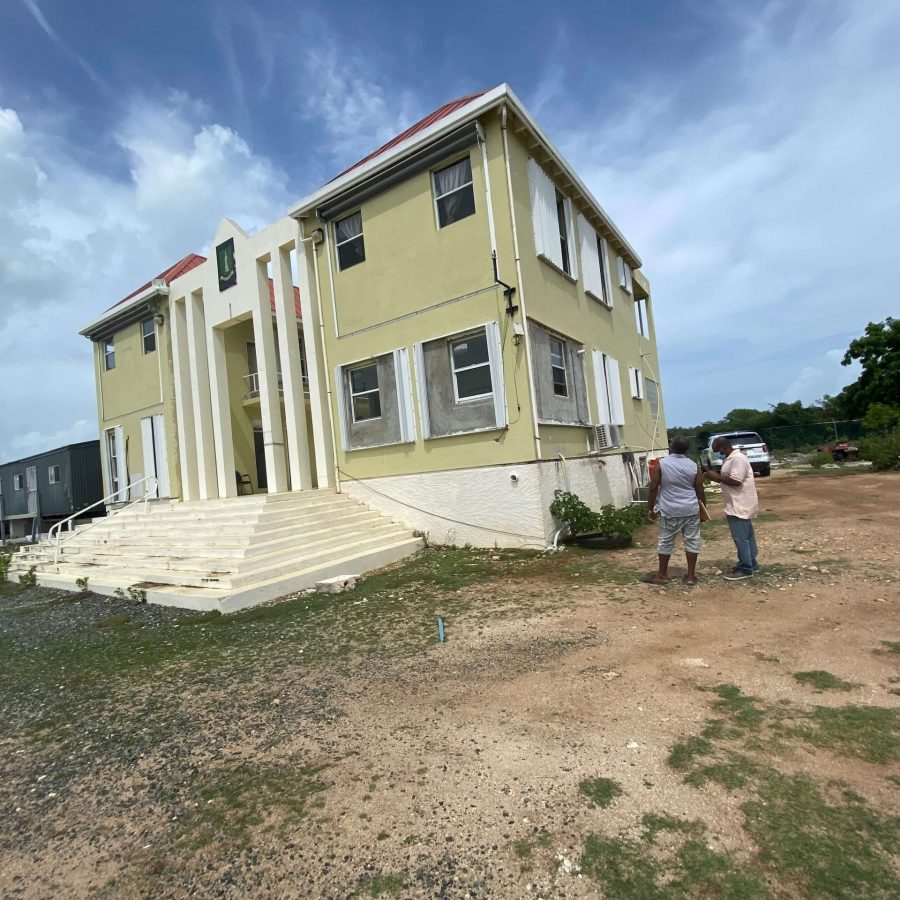 Please reach us at feedback@bvirecovery.vg or through our Contact Us page if you'd like to provide a donation to this project.