WEST END FERRY TERMINAL
STATUS: PLANNING
Ministry Partner: Premier's Office
Project Number: 91
Project Start Date:  April 2019
Projected End Date: TBC
Duration:  TBC
Contractor: TBC
Funding Source: TBC
The ferry terminal at West End was the busiest sea port in the Virgin Islands prior to the 2017 hurricanes: 40% of all arrivals into the Territory cleared in through West End. The destruction of the terminal has therefore affected travel between Tortola, Jost van Dyke and the USVI. It has impacted both residents and visitors, whether arriving by ferry, water taxi, private yacht or charter yacht.
Activity
Under the direction of the Premier's Office, the RDA will manage the design and construction of a new, expanded terminal, in partnership with key stakeholders: BVI Ports Authority, Immigration, Police, Customs, Tourist Board, Health and of course the ferry operators and taxi drivers. The proposed 12,000 square foot facility will be double the size of the previous facility, and have the capacity to process more passengers, provide berthing for multiple ferries and private yachts, and parking for vehicles. The facility will be built from sustainable materials and will incorporate technologies to offer greater efficiency for businesses and passengers.
Result
The redevelopment will create a modern, technologically-driven entry port and a secure border point. Designed to have the capacity to process 200 passengers per hour, or 200,000 passengers per year, with parking for 100 vehicles, it will provide a fast and efficient service and create a positive first impression for visitors.
Passengers arriving on private yachts, charters yachts or water taxis will be handled separately from ferry passengers, enhancing their experience. This will in turn boost tourism and local commerce, create jobs and provide the community a local ferry terminal.
Budget
BUDGET: To be released once planning for the project has been finalized. Received in-kind support to the planning phase.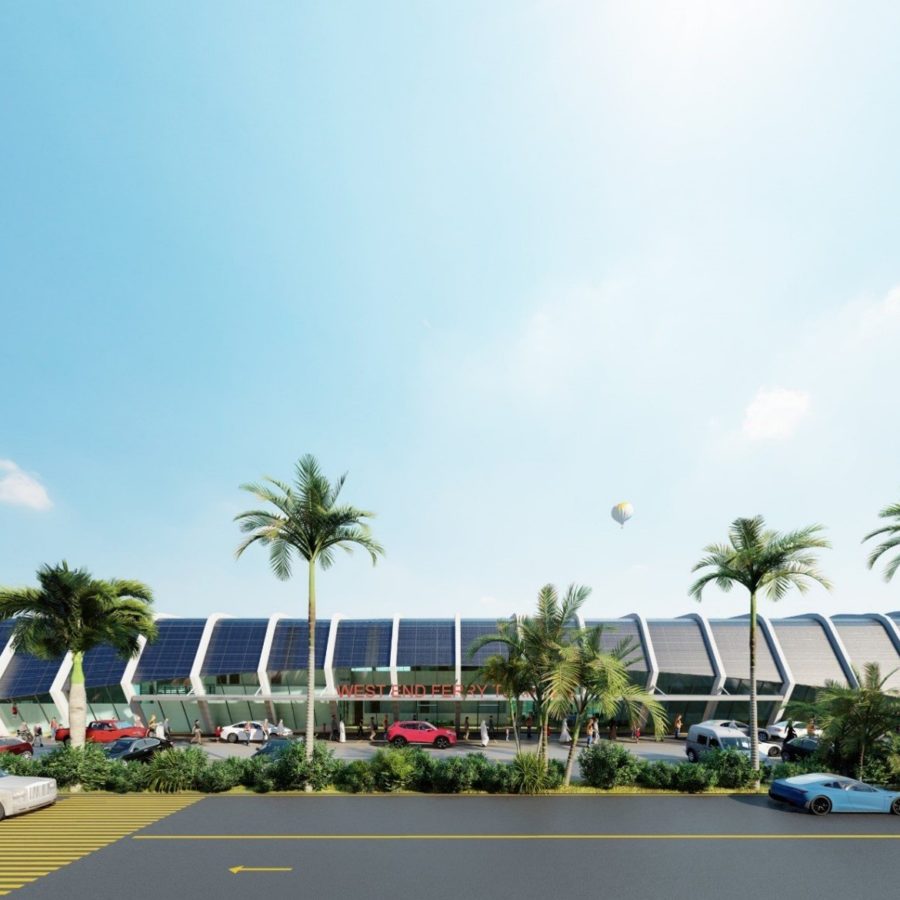 Please reach us at feedback@bvirecovery.vg or through our Contact Us page if you'd like to provide a donation to this project.